UHF 900 MHz Linear Polarized RFID Antenna
UHF 900 MHz Linear Polarized RFID Antenna
Description
Overview

This linear polarized RFID antenna features wall/ceiling mounted design and is suitable for operation in most indoor environments. It is an essential operational component in reader-tag communications meeting the needs of any RFID system requirements.
Technical Specifications
Physical
Dimensions
150 mm L x 150 mm W x 14 mm D
Connector Type
SMA female, requires accessory cable to connect to reader, can be ordered separately
Connector Position
Rear
Mounting bracket
Available separately
Weight
0.18 kg
No casing
wall / ceiling mounted design
Operational
Freq. Range
902 to 928 MHz (US and Canada, Australia, Japan and China)
Gain
6.8 dBi
VSWR
1.04 : 1 minimal for centre of band 902 to 928 MHz
Polarization
Linear
3db Beam Width
77°
Input Power
33 dBm
Max Power
5 watts
Environmental
Oper. Temps
-0° C to +55° C indoor use only
Storage Temperature
-40 °C to +70° C
The Voltage Standing Wave Ratio (VSWR) is a measure of impedance mismatch between the transmission line and its load is shown below.
Measured pattern of an antenna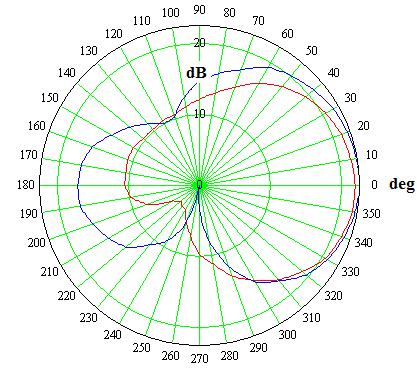 Measured VSWR